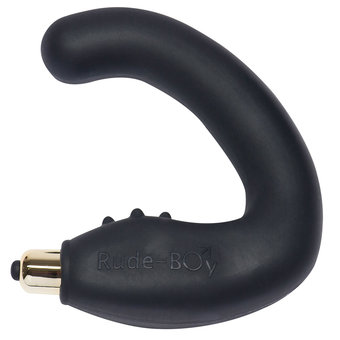 The Rude Boy sex toy is the vibrating dual action anal toy made for both straight and gay men.
And if you were in any doubt as to how many men are enjoying a little fun up the bum, the sales statistics do not lie.
That can't be 100% gay guys only, right?
Of course not. Loads of straight men are discovering just how much pleasure there is to be measured up the back passage thanks to toys like the Rude Boy.
How Can I Use The Rude Boy Sex Toy?
Before you start it's best to say that this isn't an every day item.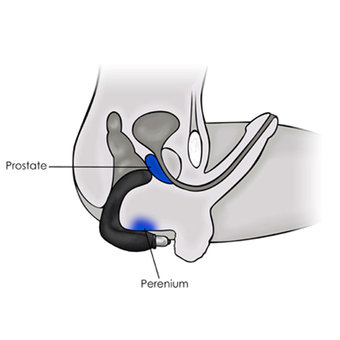 It's for special occasions like when your Mrs is on a long weekend away with the girls and you have the house all to yourself.
She can treat herself, and so can you.
You need to be comfortable and relaxed.
You need to be confident someone isn't going to walk in and catch you in quite a compromising position.
Ok, coast clear. So, how can I actually use the Rude Boy sex toy?
There's a few ways but the basic two are sitting down or lying down.
If this is your first time, I suggest lying down.
But before you do, make sure you have made yourself comfortable. If you're going to be enjoying a cheeky porn scene then it's best to choose one you really enjoy, because changing scenes once you've got suitably settled is going to get lube all over the remote, or the mouse, or if you're an older gent or a hipster, your magazines.
You're probably best lying on a towel (not her best white ones, just in case) and then getting a good dollop of water-based lube all over your hand (remembering to keep one hand lube free, as you will see momentarily), and then begin exploring.
Be sure to coat your Rude Boy prostate toy as well, but only up to the bottom curve, as that's how far it will go in. You need to keep your other hand free to turn the power button on, otherwise it might just feel like a self-imposed medical exam.
How big is it?
Big enough 🙂
For a beginner it's going to feel like plenty, but not too much. Well, I suppose that depends on your shape and size, but clearly they need a product like this to fit as many men as possible, so it's designed to fit the average guy just fine.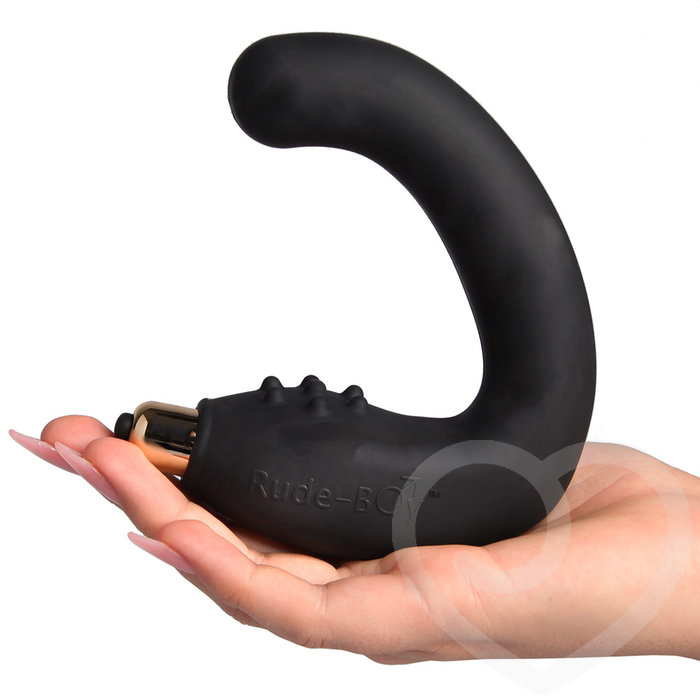 If you're curious and a little experimental but not yet convinced, try out your middle finger, and it's probably a touch thicker than that.
How does the Rude Boy feel?
When it's not covered in lube it feels hard yet spongy.
If all you bought it for was to prod and poke it with your fingers then you're going to be disappointed.
Once it's glossy with lube it feels as you would expect – the same but slick and smooth.
This is great as it doesn't have any unwanted give when you initially push into yourself, and you'll find that clenching against it feels unexpectedly good.
If you're not comfortable with the shape of the Rude Boy sex toy, Rocks Off have manufactured a few similar yet alternative styles.
Take a look at the Naughty Boy and the Big Boy. They all come from the same family, but the designs differ enough to make each appeal to a certain crowd.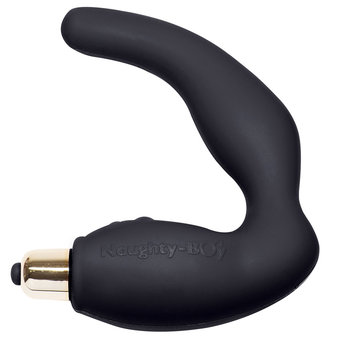 As a heads up, the Naughty Boy is designed to be tapered a little more at the start so it slides in easier, gently expanding as it goes in deeper.
The Big Boy is more of a challenge 😉 Not for the faint of heart.
As a beginner I would suggest sticking with either the Rude Boy or the Naughty Boy.
Once you have your Rude Boy sex toy sitting snugly inside you, turning on the vibration is intense. I found that the first few seconds are a little alarming but very quickly it becomes incredibly pleasurable.
I really have a hard time explaining the sensation as it's so unique. It's certainly not often that you put something inside yourself down there of your own free will and accord. It's certainly more fun than being a drug's mule.
What does a prostate orgasm feel like?
With the powerful seven speed bullet doing it's job you will soon find yourself experiencing a really powerful orgasm. It's heavenly. It will definitely be one to remember.
I find prostate orgasms much stronger and longer lasting than the more traditional hand job. Maybe it's because they are much more uncommon.
What's really nice about using the Rude Boy sex toy is that as you cum your arse will tighten and relax in a steady rhythm around the toy, and whilst it sounds strange to someone who has never used an anal toy like this before, honestly that is such a good feeling it's a true shame that so many guys will go through their entire lives without experiencing it.
Don't be one of them!
Bullet for my Valentine
I've mentioned already that the Rude Boy (along with the Naughty Boy, Big Boy, and others in the range) now has a seven speed vibrating bullet.
When I bought mine the vibrating bullet was only single speed. It's nice to know they have improved the toy as the single speed bullet is great but variety is the spice of life, and some variations in mine would be very welcome.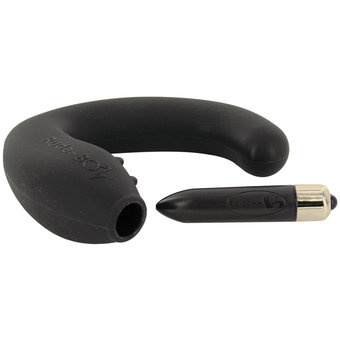 The included bullet is actually another sex toy that Rocks Off sell on it's own – the Ammunition Bullet.
The bullet comes built in to the toy but is removable. This is great as swapping for another in the Rocks Off range should be straightforward.
It's unusual to think of a vibrator as being a man's sex toy but this one really, really works.
It's small but very powerful. As it's designed for the Rude Boy it fits in very snuggly. It can be quite tricky to remove it actually, and there's very little reason to do so.
Once fully inserted, the Rude Boy is designed to not only stimulate you inside but on the outside as well. The powerful vibrations give off an amazing perineum massage. If this is your first time with an anal sex toy then you are in for a real treat.
Turning the vibrating bullet on and off is a doddle. There's a chunky button on the bullet that turns the single speed vibe off and on. One click on, click again and it's off.
I've found you don't need to remove the bullet during cleaning.
About the only time you might need to remove the bullet is if you need to change the battery. For what it's worth, compared to my Mrs sex toys, the battery in this bullet seems have lasted forever.
Even better news, there is a battery included and it lasts longer than three good uses. At least, mine did.
How easy is it to clean?
Inevitably after your fun is over you will have a little cleaning up to do.
The button to turn the bullet vibrator off is nice and chunky, so even with lubed hands it's not difficult to operate. This is good because once you've orgasmed, your prostate will become very sensitive to any further stimulus.
To keep your new toy in tip top condition, it is advisable to use a proper sex toy cleaner for hygiene reasons. Lovehoney do a decent one that's only £4.99 (at time of writing) so won't break the bank.
I advise having a roll of toilet paper handy to wipe the lube off your Rude Boy. From there, rinsing under the tap is strongly advised. This toy is waterproof so washing under the tap is fine.
Apparently it's even submersible, but I have never tried that so can't comment.
It's important to note that you need to use a water based lube with your Rude Boy toy.
If you use a silicone or oil based lubricant you won't immediately notice any difference, but it gets into the toy's silicone covering and will slowly destroy it. Over time it will go mouldy looking (hard to spot, 'cus it's black) and a bit rank. So don't do that!
How easy is it to hide?
A very important point. It's actually pretty easy to hide.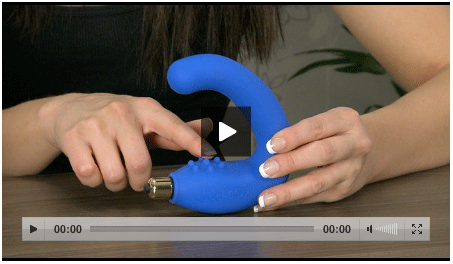 You can buy it in black, so it doesn't immediately stand out. But I wouldn't just leave it lying around either as it's fairly obviously to anyone not living under a rock that the Rude Boy is a sex toy.
It could easily be hidden in amongst your black socks in your sock drawer. Unless your Mrs does the ironing / goes routing for no reason.
I'm sure you will think of somewhere safe to stash it.
Or just be open about it.
What will it feel like afterwards?
Good. Interesting. Different.
You'll likely feel quite used for ten to twenty minutes after orgasm. Your arse likely isn't used to being intruded upon or stretched.
As it's not a toy that requires thrusting in and out you shouldn't feel 'fucked'. Rather, you will feel stretched and most probably quite fulfilled.
The orgasm is different to a normal wank as well so you might need to cum again relatively quickly. That's not a bad thing in my opinion. It's a different type of release.
Having lubed yourself up you may well find a shower or bath to be a suitable ending to your session.
Ultimately you will feel good!
Where Can I Buy My Own Rude Boy Sex Toy?
Lovehoney would be my recommendation. That's where I bought mine (and most of my other toys).
Discrete packaging and no hassle returns make them a no-brainer. And honestly their customer service is better than anyone else's in the business in my opinion.
As mentioned throughout, there are a few different options to chose from depending on your preference.
The Rude Boy is the most popular in the range. It's the one all the others are based off. It's £49.99 at Lovehoney and there's 77 customer reviews to read so don't just take my word for it.
The Naughty Boy is a slimmer version of the Rude Boy. The tapered tip makes finding your P-Spot a little trickier, but it's easier for a beginner to slide this toy inside. It too is £49.99 and has 60 reviews to check out.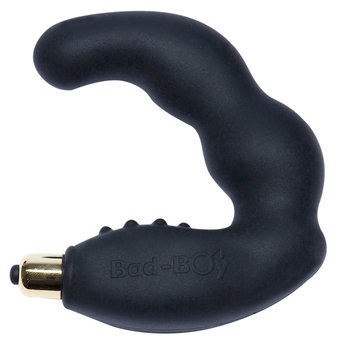 The Big Boy is a bit too big for me, but if you daring and able to accommodate bigger things then this may well be the perfect toy for you.
Be careful if you're new to anal play as whilst buying the biggest might seem like a smart move, you may find yourself unable to fit this toy in past the first notch. Like the others it's £49.99 at Lovehoney and has 35 more reviews from men who like things a little bigger.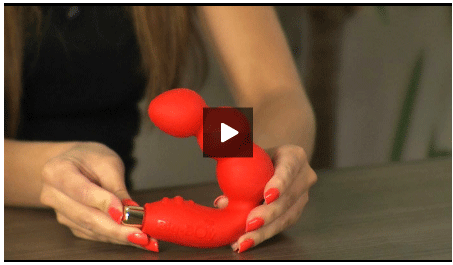 If you like the idea and the shape of the Big Boy but want something a little more manageable then check out the Bad Boy. It's the Big Boy's little brother. Again, £49.99 at Lovehoney with 50 reviews to read.
Lastly if you are a little unsure that any of the above will fit inside you then the O-Boy may be perfect for you. Smaller than the others but with all the same features, the O-Boy is £10 cheaper at £39.99 but with just 4 reviews and only an average of 2.5/5, I would advise being a little bit more daring and going for either the Naughty Boy or the Rude Boy instead.