One of my favourite stories from over the recent Christmas period was of Poundland using some hilariously risqué Elf poses.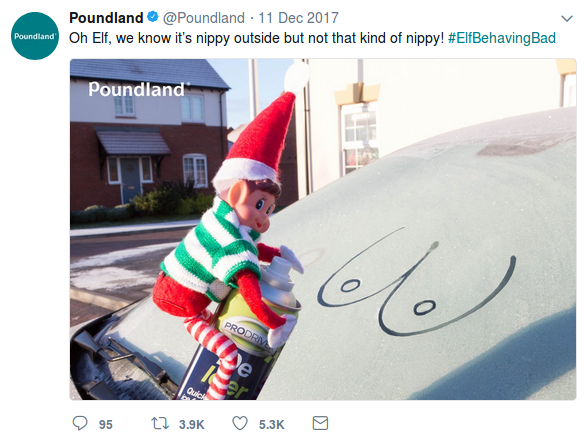 Each picture drew thousands of likes, retweets, and comments. Mission accomplished, right?
That's one way to scratch that itch. That's not Santa's toothbrush is it?! pic.twitter.com/bzgX3LFEDA

— Poundland (@Poundland) December 13, 2017
Certainly from a marketing department's point of view this one was a massive winner.
From the public's point of view, apparently 80 rather miserable people found the ads sufficiently filthy enough to spoil their Christmas twitter experience. For shame.
Eighty unhappy folk reported the ads to the UK's Advertising Standards Authority (ASA).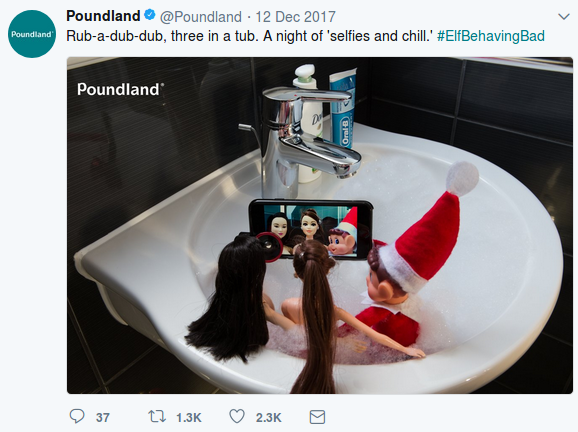 Whatever way you look at it, this was a banging success from Poundland. Their marketing directory Mark Pym told the Sun that the entire campaign cost them just £35 English Pounds and is reckoned to be the winning marketing campaign of Christmas 2017.
I'd say so, too.